QNAP Storage Adapter

QNAP offers a variety of accessories to enhance the performance and functionality of your need
All Accessories can be found on their respective product pages or you can purchase them below. Can't find the part you are looking for? Contact us today!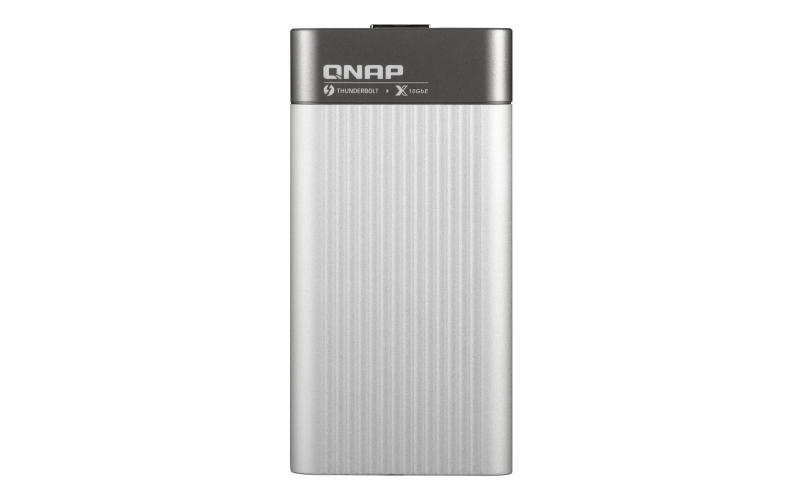 Thunderbolt 3 to 10GbE Adapter (QNA Series)
The QNAP QNA series is a cost-effective Thunderbolt 3 to 10GbE adapter that empowers your Mac® or Windows® computers with blazing-fast 10GbE network connectivity using a Thunderbolt 3 type-C port. With the portable QNA series adapter, a 10GbE network can be created between your Thunderbolt 3 computer and another 10GbE-capable device or NAS to facilitate high-speed data transfer for large files and help to streamline collaborative workflows to improve efficiency.
Enable blazing-fast 10GbE connectivity for your Mac
With the QNA series adapters, you can connect your Mac and Windows® computers to a 10GbE network to enjoy access speeds of up to 1069 MB/s. With both Thunderbolt™ 3 and 10GbE connectivity, your data transfers will be faster than ever!
Dual-CPU on one card
The innovative QNAP Mustang-200 Adapter (PCIe 2.0 x4) features a dual CPU (including Intel® Core™ i5 / Core™ i7 / Celeron®) and graphics chip. By installing the card in your NAS, you can effectively increase the computing power and transcoding efficiency by the same power as two NAS. Each CPU on the card has a 10GbE network chip and has independent IP, allowing you to connect to external networks using any network interface on the host NAS. You can mount host storage space through iSCSI or VJBOD for the Mustang-200. The application operation is independent from the NAS QTS, so that when you operate different applications on the Mustang-200, there will be no performance interference. Models with Intel® Core™ i5 / Core™ i7 CPUs also have built-in M.2 SSD, providing additional options for faster and smoother application performance.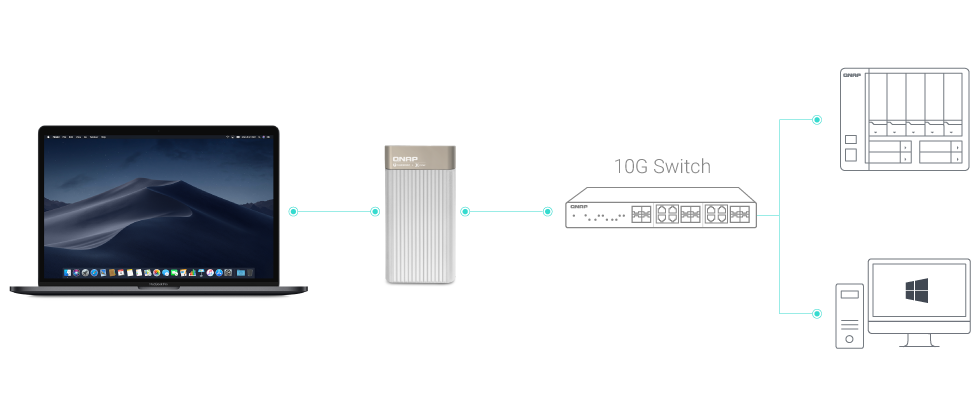 Stylish
The QNA series features a metallic bright-toned cover that fits perfectly alongside other devices.

Portable
The QNA series requires no extra power supply, and you can easily carry it around for universal deployment.

Heat Dissipation
The QNA series has shallow grooves on its top for effective heat dissipation.
Effortless setup
Simply connect a QNA adapter to your Mac or Windows® computer using the included Thunderbolt 3 cable and connect the adapter to a 10GbE-capable switch, NAS, or other device using a 10GbE cable (RJ45 Cat 5e/Cat 6a cable or above or a SFP+ DAC).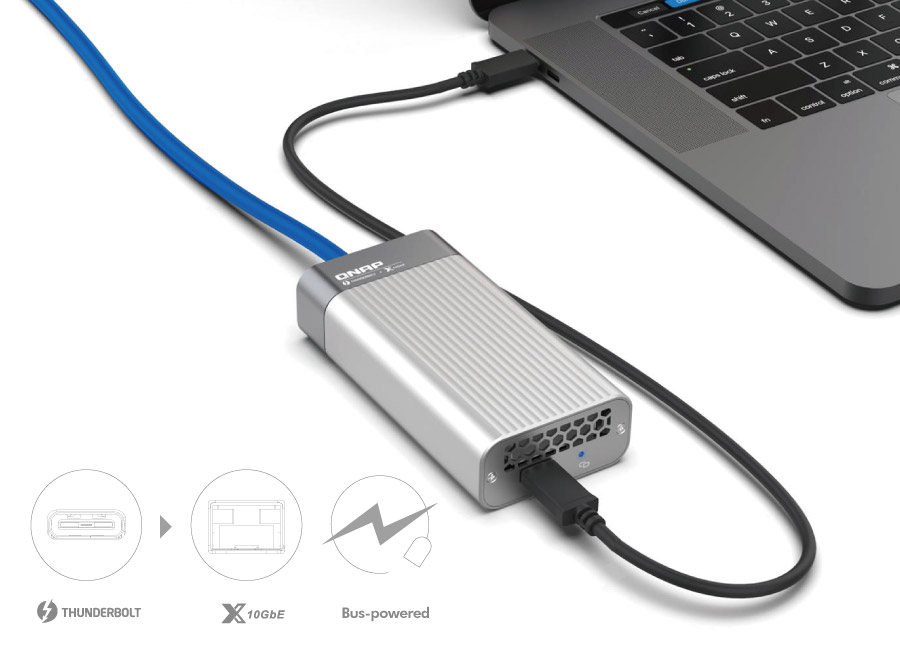 Pricing Notes:
All Prices are Inclusive of GST
Pricing and product availability subject to change without notice.